More knowledge, more savings
SPECIAL BUNDLE


Register now!
For a limited time save 50% on the ESOG Course Fees when you register to the ESG Congress!
The bundle includes: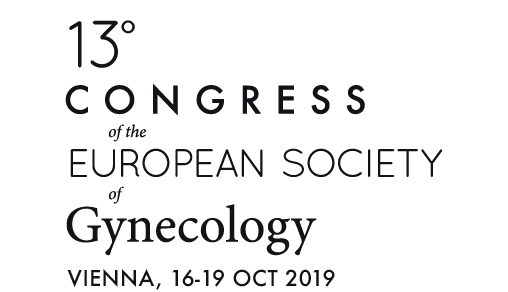 Access to the congress sessions
Access to the exhibition area
CME Credits
Abstract collection (online)
Two-years ESG Membership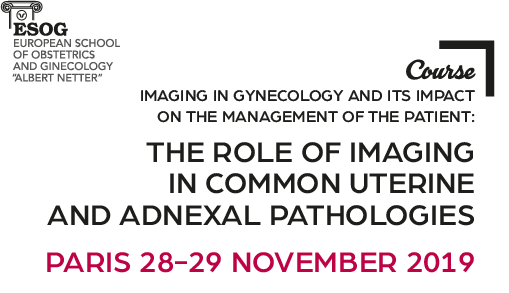 Access to the course
CME Credits
Access to the course slides (online)
Lunch and coffee breaks
Fees

Until 15 Jul 19
Until 19 Oct 19

€ 1550


€ 1125


Save €425

€ 1550


€ 1225


Save €325

€ 1350


€ 975


Save €375

€ 1350


€ 1075


Save €275

€ 900


€ 675


Save €225

€ 900


€ 775


Save €125
---
Learn more about the ESOG course:
Learning objectives
This course will provide to the participants the basic information on the clinical and surgical applications of the actual 2D-3D transvaginal ultrasound (TVS) and MRI to adequately manage the most frequent gynecologic pathologies.
Imaging is now able to assess every accurately the pelvic organs and to identify the presence and extent of gynecologic pathology prior to the most indicated surgical or medical treatment.
The participants will learn how to evaluate by TVS intrauterine pathology, such as polyps, submucosal fibroids, adhesions, and congenital anomalies and to understand how their diagnostic appearance will lead to different surgical approaches.
They will learn how to best visualize uterine fibroids, distinguish them from adenomyosis and subsequent treatment.
Great emphasis will be given to learn how to assess ovarian pathology, functional versus pathologic cyst, benign versus malignant tumors and how ultrasound findings can best prepare the gynecologic surgeons for a more complete surgery.
Especially the management of Deep Infiltrative Endometriosis (DIE) on the basis of TVS and MRI findings will be discussed.
Schedule
Thursday 28th November 2019: 09:30 – 20:00
Friday 29th November 2019: 08:30 – 19:00
Venue
Espace Chaptal 23-25 rue Chaptal, Paris
Program
Margit Dueholm

Diagnosis deep infiltrating endometriosis (DIE): MRI evaluation

Caterina Exacoustos

Diagnosis deep infiltrating endometriosis (DIE): Ultrasound staging

Stefano Guerriero

Endometrioma ultrasound features and cancer risk

Davor Jurkovic

Ultrasound features of malignant adnexal pathologies

Dirk Timmerman

Managing ovarian masses: how to classify masses using IOTA terminology, rules and models

Antoine Watrelot

Treatment of endometriosis and role of imaging

Andrea Genazzani

Management of PCO: role of imaging

Michelle Nisolle

Laparoscopic treatment of adnexal masses: difficulties and complications. Role of imaging in pre-surgical work up

Caterina Exacoustos

2D and 3D Ultrasound evaluation of the ovary and criteria to diagnose PCO

Margit Dueholm

MRI criteria of adenomyosis

Caterina Exacoustos

US criteria to diagnose uterine congenital anomalies

Stephan Gordts

Hysteroscopic assessment in infertile patients: the interest of uterine cavity and tubal imaging before surgery

Stephan Gordts

Histological classifications of adenomyosis and the interest of adenomyosis imaging before surgery

Davor Jurkovic

Evaluation of the endometrial cavity using 2D and 3D TVS to diagnose polyps, fibroids, adhesions or other intracavitary pathology

Stefano Guerriero

Leiomyomas: ultrasound features associate to benign or malignant lesions

Lucia Lazzieri

Evaluation of the tube and tubal patency

Isabelle Thomassin Naggara

Are there MRI features to diagnose atypical uterine myomas?

Michelle Nisolle

The interest of myomas imaging before surgery

Dirk Timmerman

The interest of myomas imaging before surgery
Take advantage of the special offer
ESG Congress + ESOG Course
Register now and save!